Barbel

Posts: 4820
Joined: Sun Aug 28 2011 05:00
Location: Stockton on Redacted
I use one of these, I couldn't stick a butt directly in the mud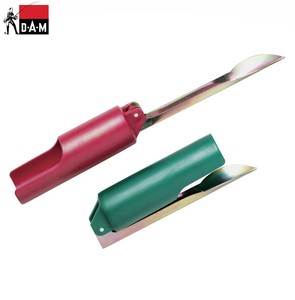 I don't have a nickname
---
Barbel

Posts: 2937
Joined: Sun Jan 04 2015 16:11
Location: Essex
I do believe Eddie Turner sells them
Cheap as chips
Regards
Tom
---
Barbel

Posts: 4820
Joined: Sun Aug 28 2011 05:00
Location: Stockton on Redacted
I got them from Eddie a few years back.
I don't have a nickname
---
Barbel

Posts: 4376
Joined: Fri Sep 09 2011 05:00
Location: Sunderland
Contact:
Bob Watson wrote: ↑

I use one of these, I couldn't stick a butt directly in the mud
It was a lot harder with my £200 loch tamers than it was with my v old rough and ready pikemasters. Extended bank stick works just as well.
When your line is tight to the float, it's great to see that baitrunner going.
---
Chub

Posts: 1487
Joined: Sat Jan 11 2014 21:49
I've got one of those thought it would be lighter than carrying a bankstick never had the confidence to use it not that I've actually tested it.
---
Zander

Posts: 6299
Joined: Wed Nov 09 2016 09:26
Location: Wessex
I never leave my baits long so sticking the butt into my chest keeps the tip 13-14ft up.
Had a dawn 'til 3 day yest. and found all the fish were under my feet!
'No Man Ever Fishes The Same River Twice, .... For It Is Not The Same River, .... And He Is Not The Same Man' Heraclitus of Ephesus
---